 GraviTV
A downloadable game for Windows
*Error Error* *Blip Blop*
Play as the captain of the spaceship Hulse-03, a humanoid TV who's able to control gravity to overcome the obstacles of his own ship. Defeat the malfunctioning robots and the evil AI that wants to take your job as the captain.
Will you be able to overcome this tiny puzzle-platformer?
Features:
Gravity control: activate and deactivate the gravity to move through the ship.
Impulse: when gravity is deactivated, use the impulse to get further and push the enemies towards a wall to destroy them.
Dialogue with the evil AI: be part of this galactic adventure talking with the AI and mocking of it by only saying *Blip Blop*.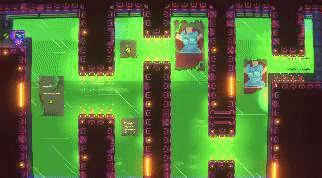 This game is a university project made by BaldRat:

Carlos Madroñero Fuster @madrofus8 (Localisation, Art assistant)
Samuel Nuez Molina @samuelnuez00 (Level Design, Character Design, Pixel Artist, Sounds, Dialogue Scripts)
Víctor Rubio i Maturana @TheReal_LeGord (Technical Artist, Level Design, Dialogue Scripts)
Estefania Taboada Bornes @Saki00_Art (Concept Artist, Cutscene Artist, Pixel Artist)
Joel Torrent Barrero @_jowent (Programming, UI)
Made with Unity Engine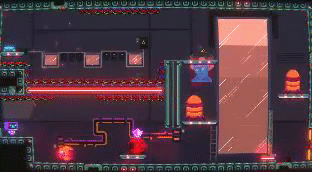 Hope you enjoy the game :)
From BaldRat team
Install instructions
Extract the .rar and Execute the GraviTV.exe file